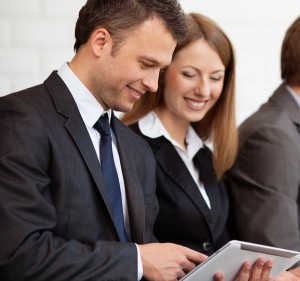 Integer, no nonsense met respect voor mens en resultaat heeft Odygós ons geholpen.
Math Winthagen
Directeur Trento Engineering BV.
Wij adviseren en ondersteunen uw organisatie op een aantal kernaspecten binnen het HR beleid. Of het nu gaat om het inrichten van uw HR organisatie en het personeelsbeleid, het adequaat werven en selecteren van de beste medewerkers voor uw bedrijf of het concipiëren en implementeren van effectief verzuimbeleid. U kunt altijd vertrouwen op de jarenlange ervaring van Odygós.
Bovendien heeft Odygós in de afgelopen jaren een netwerk van ervaren HR professionals opgebouwd waardoor Odygós voor elk deelgebied een passende oplossing biedt.
HR support via Odygós houdt in:
  Advies bij organisatie inrichting
  Inrichten functiehuis en beloningsbeleid
  Uitvoeren arbeidsmarktcommunicatie, werven en selectie
  Ontwikkelen beoordelings- en functioneringssystemen
  Opzetten protocol verzuimmanagement
  Coachen leidinggevenden en andere professionals
Wilt u méér weten over onze aanpak?
Neem contact op voor een kennismakingsgesprek.