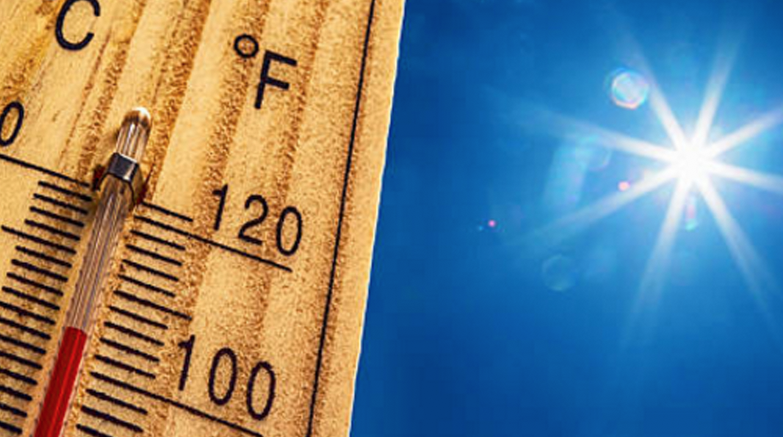 Wanneer is het te warm om te werken?
Officieel is het nog geen zomer, maar de temperaturen zitten nu al ruim boven de 25 graden. Heerlijk natuurlijk, maar wanneer is het eigenlijk te warm om te werken? Meet het met de hittestress Calculator! 
Voor zittend werk op kantoren en in kleine werklokalen is er een algemene regel om te bepalen of de temperatuur niet te hoog is. Een globale indicatie kan berekend worden via de Hittestress Calculator. Er spelen een aantal factoren mee om vast te stellen onder welke omstandigheden de gezondheid van de werknemer schade kan oplopen.
Niet enkel de omgevingstemperatuur bepaalt of het te warm is, ook de luchtvochtigheid, de luchtsnelheid, de warmtestraling, de kleding en de fysieke inspanning spelen een belangrijke rol. De luchtvochtigheid heeft invloed op het verdampen van zweet, waardoor wij afkoelen. Bij een hogere luchtvochtigheid verdampt ons zweet minder makkelijk. Ook de inspanning die wij verrichten bij het werk zijn bepalend. Zo zal iemand die een zittend beroep uitoefent het minder snel warm hebben dan iemand die zwaar lichamelijk werk verricht.
Het is afhankelijk van deze factoren om te bepalen of de omstandigheden de gezondheid van de werknemer kunnen schaden. Om echt vast te stellen of de situatie ongezond is, zal de situatie beoordeeld moeten worden door een deskundige.
Bron: HRPraktijk.nl